We should do what we enjoy, while we can.
Caroline Craven, @theGirlwithMS, at McKenzie River Lavendar Festival
You all know as I do that things change. For better or worse, things change.
One of my favorite enjoyments in life is cooking. In fact its just all things food. From agriculture and farming to cooking shows and playing in the kitchen.
But there are days when my MS gets in the way. Big time in the way. And these are the days where we need to practice Self Care.
Knives become dangerous. Standing on two feet becomes a chore. Many of us have been there but what can we do? Eating out becomes expensive, boring and can often contain the incorrect foods for people with MS.
There are a growing number of options for people who need assistance making their meals.
*By purchasing here you help Girl with MS and Caroline Craven continue their MS advocacy work.*
Grocery Delivery
Ever have those days where your MS just says "No way, Darling, you are not going to the super market today". And, despite your best efforts, you realize it is true, for this day.
Groceries and products like sundries, household items and more can easily be purchased online. Of course you have your general Amazon prime, the provider of everything. But many of you realize how important it is to support your local markets and businesses.
Here are some options that you may find in your neighborhood or offer unique products:
AMAZON:
CALIFIA FARMS
- Plant based butters, probiotics, cheeses and more at Califia Farms.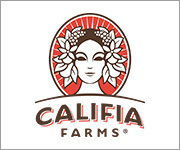 ADVERTISEMENT
Sign up for email and receive 15% off your first order at Califia Farms! Artisinally crafted from nuts, seeds, fruits, and roots. Shop Plant Milks at Califia Farms!
Try their special probiotic and watch your gut health improve. It might even help your MS symptoms.
ADVERTISEMENT
Introducing Probiotic Dairy-Free Yogurt at Califia Farms. Plant powered, dairy-free, and most importantly, delicious. Shop Now!
DANCING DEER BAKING COMPANY
- G:LUTEN FREE OPTIONS
Includes Gluten free options moist and Uber tasty. Sometimes we just need something sweet!
ADVERTISEMENT
SAVE 25% - Dancing Deer Delicious Gluten Free Cookies and Brownies Gfits (USE CODE:GF25)
SAVE UP to 40% OFF-Dancing Deer Great Deals - Fresh, soft and YUMMY brownie and cookies gifts in elegant gift boxes. (No preservatives,high quality ingredients, amazing flavors). SHOP NOW!
FARM FRESH TO YOU
Community Supported Agriculture - Farm Fresh to You allows you to Customize your produce box. There are other options too - fruit, veggies, farm products and more. If you are unable to go to farmers market then this is your best option!
Check it out:

4. THRIVE
Ingredients and groceries to make your life easier! Cook the food you want with Thrive.

Meal Kits
The growing fad of meal Kits continues. They've been around long enough for folks to take them seriously. Because, they work!
Usually there is a monthly subscription and a choice of food options.
Meals in 5-Minutes or Under!
1. BistroMD.com
Offers meals based on your dietary needs and ready in five minutes. Gluten Free, Vegeterian, Low-sodium are just a few choices. But they don't end there. Each meal kit is customizable. And we love when we can do that!
Get simple recipes and fresh ingredients delivered to your door!
Weekly Meal Delivery Specials with Balance.BistroMD.com!
Low Carbohydrate diet containing 25g or less of NET carbohydrates per meal with Balance.BistroMD.com!
Balanced nutrition for weight loss with Balance.BistroMD.com!
#takeTHATms!
2. BABETH's FEAST
Babeth's Feast offers a variety of prepared meals such as vegeterian options, fish curry and carne asada. These meals pack a wallop of flavor!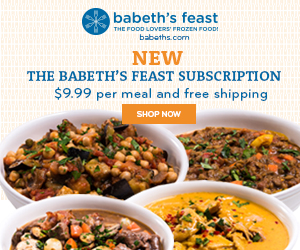 Kits Ready for Preparation
1. Dinnerly
offers fresh ingredients in meal kits ready for preparation. This allows you to cook but not do the shopping. Itr the thinking. Easy Peasy if you're able to cook. Meals cost about $5 per person and take 30 minutes or less to create.

Dinnerly is always 50% OFF! Talk about making it easy for us to decide.
ADVERTISEMENT
Get simple recipes and fresh ingredients delivered to your door!
SEAFOOD DELIVERED
Research shows that Seafood good for MS. Are you near the ocean or need some help getting fresh sea food to your house?
CAMERON's SEAFOOD
ADVERTISEMENT
Cameronsseafood.com - Free shipping Best Sellers Sampler shipped to your door!- Get Maryland Blue Crabs, Maryland Crab Cakes, Spiced Shrimp and Cream of Crab combo for only $99.00
VITAL CHOICE ORGANICS and SEAFOOD
Save 15% On Alaskan Halibut Portions & Get Free Shipping On Orders Over $99 Using Code: 4HALIBUT18 At VitalChoice.com!

PREPARED FOOD DELIVERY
Premade food that can feed a crowd, or give you plenty of leftovers make it easy, especially during the holidays.
One company offering prepared food is Chicago Steak Company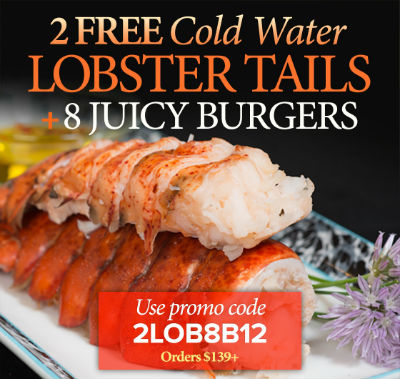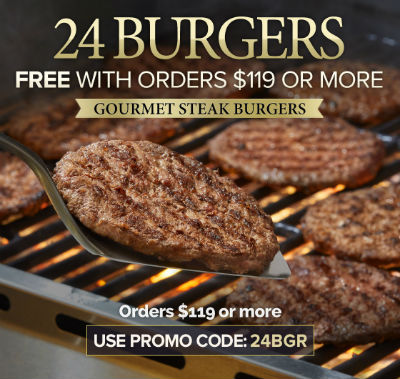 IMPROMPTU GOURMET.

Impromptu Gourmet delivers amazing looking food! Enough for an entire Holiday Party or a Family Event. Check out this bacon wrapped shrimp~
Order today and get free shipping for orders over $99!
ADVERTISEMENT
Impromptu Gourmet - Free Ground Shipping $99 or More - Promo Code: IMPJULY


This page will continue to grow so bookmark it and check back!